About Our Crew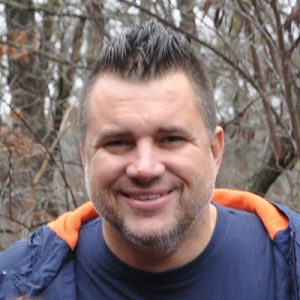 Bobby Basha, USMC
Bobby is a proud United States Marine Corps Veteran. Following his discharge from the military, he has experience working in many areas, including construction, handy-man, security and customer service. Bobby has a passion for helping people, and has found that through BPT he is able to connect with families and help them in a whole new way that he loves! Bobby runs BPT, he is the man to talk to in regard to insurance authorizations/questions, new patient referrals, and scheduling.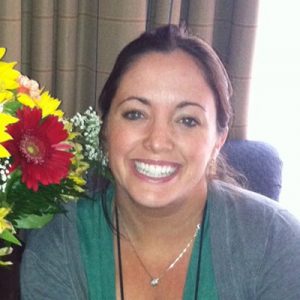 PHYSICAL THERAPIST/OWNER
Jessica (Klein) Basha, PT, DPT, c/NDT, PCS
Jessica earned her Bachelor's in Science from Creighton University where she also played volleyball for the BlueJays. She then earned her doctorate in physical therapy from Creighton University. Her tenure in physical therapy spans over 18 years. She has experience working with kids from birth to 21 and has worked in various clinic settings, home based services as well as in the schools. She loves her job and has a passion for  the kids and families she works with! She also works as an adjunct instructor at AT Stills University, and Creighton's PHX campus. Jessica is NDT certified through the NDTA, as well as maintaining her NSCA-CPT certification, she has training in Kinesiotaping, EStim, Torticollis, infant/baby handling, CranialSacral Therapy, sensory processing, toe walking and more!  She was recently awarded her PCS and is a Board Certified Clinical Specialist in Pediatrics. In her spare time, she loves to spend time with her friends & family, and she loves to cheer on her Dallas Cowboys!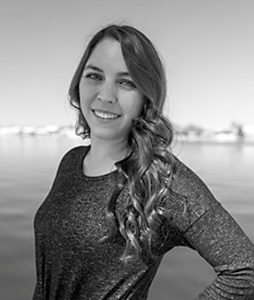 PHYSICAL THERAPIST
Shannon McKivitz, PT, DPT
Shannon completed her Bachelor's at The University of Arizona with a degree in Rehabilitation. She went on to receive her Doctorate in physical therapy from East Tennessee State University. During her time on the east coast, she found her passion for pediatrics by becoming a source of hope for families within underserved rural communities. She enjoyed watching the miraculous growth of kiddos with the help of therapy treatments. Her experience in physical therapy includes neurological-based outpatient rehabilitation, acute care rehabilitation, rural pediatrics, early intervention, and home-based pediatrics. Shannon loves working with kids of all ages and incorporates play-based therapy into treatments to make therapy fun and enjoyable. Shannon is recently married and in her free time she enjoys baking, paddle boarding, and loves playing with the 3 dogs and 2 goats she shares with her spouse.

OCCUPATIONAL THERAPIST
Melanie Conatser, OTR/L
Melanie grew up in Indiana and graduated with Honors from Indiana University. She moved out to Phoenix 18 years ago and has been working with kids of all abilities every since.  She specializes in working with kids with "complicated bodies" and utilizing assistive technology to increased their independence.  She also teaches across the country at various conferences and universities specializing in ways to integrate technology with pediatrics as a way of helping them "walk and talk".  She is the mother of two beautiful teenage girls that are the light of her life!  In what little spare time she can find, she is very active and enjoys hiking, weight lifting and training in MMA.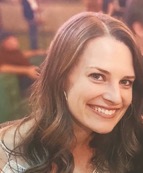 OCCUPATIONAL THERAPIST
Jamie Bigley, MOT, OTR/L
Jamie is originally from Pittsburgh, PA and is a huge Pittsburgh sports fan! She moved to Arizona 12 years ago to attend graduate school at Midwestern University in Glendale, AZ. She has worked in a variety of pediatric settings over the last nine years including schools, outpatient clinics, and home health. She loves working with children and their families, she specializes in working with children ages 3-12 and has experience working with with Autism, developmental delay, cerebral palsy, sensory processing disorder, down syndrome, toe walking, and more. In her free time she likes to go hiking, travel, and cheer on all of her Pittsburgh sports teams!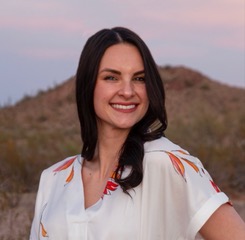 OCCUPATIONAL THERAPIST
Lauren Janke, OTD, OTR/L
Lauren was raised in Tucson, Arizona and completed her Doctor of Occupational Therapy degree at Northern Arizona University's Phoenix Biomedical Campus in April of 2021. She previously graduated with her undergraduate degree at University of Arizona with a Bachelor of Science in Care, Health & Society with a minor in Public Health.She developed her passion for pediatric care during fieldwork and continued her learning and experience with kiddos with special needs throughout her doctoral capstone experiences. She is passionate about helping kiddos reach their full potential through environmental accessibility, power mobility, sensory integration, and, of course, through play! Lauren has experience with children with: cerebral palsy, retts, chromosomal disorder, autism, traumatic brain injury and many more. When she isn't playing with these wonderful kids, she is exploring Arizona with friends or down in Tucson visiting her family and filling her role as the best aunt ever!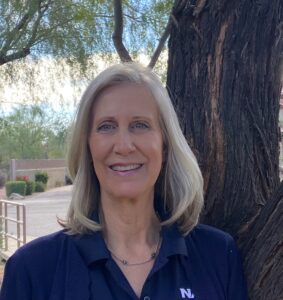 OCCUPATIONAL THERAPIST
Debbie Hines, MA, OTR/L, FAOTA
Debbie received a B.S. degree in Occupational Therapy from East Carolina University and an M.A. degree in Organizational Management from the University of Phoenix. She has over 40 years of experience in pediatrics including school, clinic, and home-based settings. Debbie retired from owning a successful pediatric therapy practice for over 30 years and now enjoys working part-time with children in their natural environment. She is certified in the Neurodevelopmental Treatment approach for infants and children and has training in sensory integration/sensory processing disorder, Kinesiotaping, The Listening Program, Therapeutic Listening, Interactive Metronome, and as an infant massage instructor. Debbie continues to work as adjunct faculty for the Occupational Therapy program at Northern Arizona University. She has held numerous volunteer positions for the Arizona Occupational Therapy Association and the American Occupational Therapy Association. Debbie enjoys gardening, traveling, and jewelry making in her spare time. She is married with two children and one grandchild.
OCCUPATIONAL THERAPIST
Jamie Norris, MS, OTR/L
Jamie is a fourth generation native of Arizona. She completed her Masters of Occupational Therapy degree at Midwestern University in 2010. She has experience in both school based and home health settings. Jamie's favorite part of being a therapist is the relationships she gains when working with families. She resides in Cave Creek with her husband, a Phoenix Fire Fighter, and their 2 daughters. Together they enjoy homeschooling, gardening, hiking, and dog training..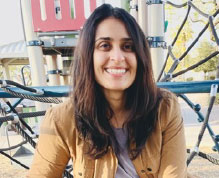 Rima Mehta, MBA, COTA/LRima is Certified Occupational Therapy Assistant, and mom of three, practicing in the Phoenix Valley. She received her degree for Occupational Sciences from Pima Medical Institute in 2019. Rima's areas of interest include; sensory integration, developmental therapy, Neuro-sensory-motor and rhythmic movement reflex integration. She stands in a unique position as a mother of one son with global developmental delays, she understands the struggles of coping with a challenging child on a difficult day first-hand. In Rima's spare time, she enjoys traveling and exploring as well as having a passion for nutrition and organization!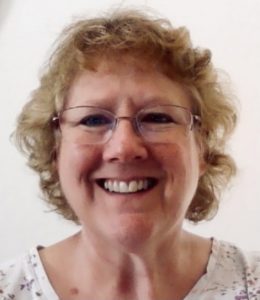 Joy Leslie, SLP
Joy grew up in Chandler when it was still a small town. She earned her Bachelor's degree in Speech and Hearing Science and her Master's degree in Communication Disorders from Arizona State University (go Sun Devils!). She has more than 17 years experience working as a speech language pathologist in schools, clinics, and with clients in their homes. Joy has advanced training with AAC communication devices, apraxia, language processing, myofunctional disorders, and feeding. She recently earned her certification in orofacial myology from the IAOM. Joy loves using play to strengthen communication skills. She likes to help clients apply their speech language skills to practice, everyday experiences.  Joy is a new dog owner. She has three grandkids who love to play with her therapy toys!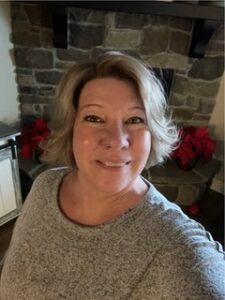 OFFICE MANAGER/BILLING ASSISTANT
Becky Johnston
Becky has more than 16 years experience in outpatient physical therapy billing and management. She has a big heart for pediatric therapies (all disciplines) and the life changing role they play. Becky has a passion for helping others, developing processes, and fostering a team environment. An Idaho native, she found her way to Arizona in 1995 where she met the love of her life and together they raised their family in the East Valley. In 2012, Becky and her family left the East Valley and moved to her home state of Idaho. Thanks to the wonders of the Internet, she's been able to work remotely doing what she loves, supporting physical therapy clinics with their billing and business processes. She is thrilled & honored to have landed at BPT! Becky has been married to her husband for 26 years. She's a mom to 3 amazing humans, grandma to one sweet boy in heaven, and is in love with her new Mini Aussie named Maui. In her free time, Becky enjoys camping, being outdoors, reading, and working out.

EMPLOYMENT
BPT is always looking for motivated, skilled and compassionate therapists. If you are interested in  hearing more about our company, please leave a message on our Contact page.