Our Scope of Work
The staff at BPT, LLC are a reflection of the care we provide.  BPT provides individualized physical/occupational/speech therapy, home based services to make the therapy process most convenient and efficient for the patient and families.
BPT accepts most major insurances, in and out of network plans as well as state plans.
Please contact us for details regarding you or your child's specific insurance.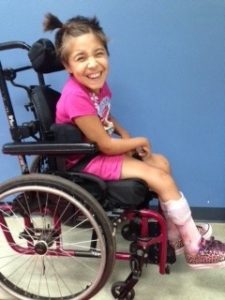 Basha Physical Therapy (BPT) offers personalized, home-based pediatric physical, occupational and speech therapy services to children throughout the state of Arizona, and is based in the Phoenix area. Therapy sessions are centered on evidence based interventions combined with therapeutic play to facilitate a child's progression of gross motor skills. BPT encourages family participation in therapy sessions, and educates families on how to incorporate their child's therapy goals into the family's everyday activities.
The BPT team helps children maximize their abilities and minimize the physical limitations that accompany some developmental issues. We use experience and extensive training in pediatric therapy, with continuing education to bring together anatomy, physiology, sensory integration and development to assist our patient's in reaching their highest potential.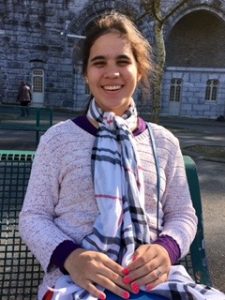 Our therapists are trained to work with the team that works with your child.  This often includes communicating with other physical therapists, occupational therapists, speech/feeding therapists, orthotists, doctors and care coordinators.  Your child's plan of care will always aim to work in coordination with the rest of your child's team.
With one on one pediatric therapy, kids build strength and improve motor function, balance and coordination in motivating ways. The majority of the session is play based… it's the best way to get children motivated and help them stay involved!
Our Services Include (but not limited to):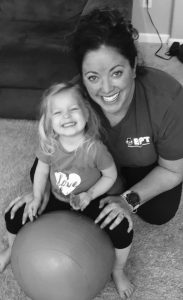 Physical Therapy Evaluations and Treatment Planning
Occupational Therapy Evaluation and Treatment Planning
Speech/Feeding Therapy Evaluations and Treatment Planning
Home based individual One on One Therapy Sessions
Infant/Pediatric Massage
Myofascial Release
Orthotic Management/Consulting
Adaptive Equipment
NDT based approach,facilitation of typical movement patterns
Strengthening
Stretching/ROM
Gait training
Sensory Integration Therapy
ESTIM
Balance Training
Coordination Improvement
Functional improvement of activities of daily living
Articulation
Oral Motor
Feeding Techniques
Tongue Thrust Training

Therapy Often Addresses Limitations Related To (but not limited to):
Cerebral Palsy
Down Syndrome
Torticollis
Genetic Conditions
Gross Motor Delay
Traumatic Birth/Delivery
Autism
Toe Walking
Coordination Disorder